Your Coupon!
Print coupon

Share this product
Follow us on Facebook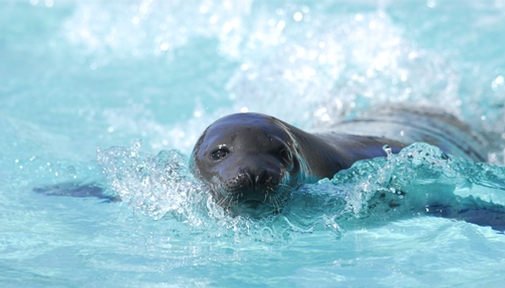 Aquarium of Quebec
A playground overflowing with life!
Come and meet the 10,000 marine animals that inhabit the Aquarium du Québec: fish, reptiles, amphibians, invertebrates, and sea mammals. Among them, the famous polar bears, walruses, and seals will provide you with unique moments. Watch them when they're feeding or being trained. A fascinating experience for young and old alike! This huge site (16 hectares) has superbly laid out areas indoors and outdoors. Come for a picnic, cool off with the water games, and navigate the kid's adventure trail-safe and designed for children. A great way to spend an exceptional day! 
Open all year round.
Aquarium du Québec 
1675, Avenue des Hôtels, Québec (Québec)  G1W 4S3
Phone: 418 659-5264
For more information, www.aquariumduquebec.com
Schedules
Open daily, including holidays, except December 25.
June 1st to September 1st, 2014 :
September 2, 2014 to May 31, 2015 :
Location
The Aquarium is next to the bridges at the entrance to Québec City. Only 15 minutes from downtown, it's also 5 minutes from the major shopping centres: Laurier Québec, Place de la Cité, and Place Sainte-Foy.
Services
Picnic Area
Boutique
Strollers and Wheelchairs
Nurcing Room